for Students, school leaders, & Adults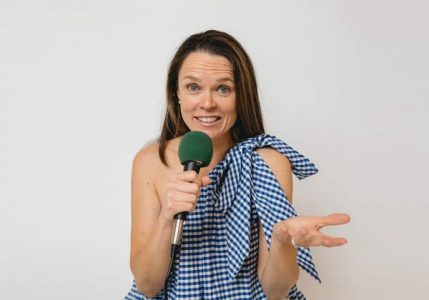 These classes will empower students to feel confident, to articulate their ideas for friends and family, as well as to speak more formally in front of peers in the classroom or the workplace. Training is equally focused on the art of speech delivery as well as speech writing. Together we will master both vocal modulation and non-verbal communication.

These sessions are the perfect opportunity for school leaders to enhance their leadership skills and to speak confidently at school events such as Governing Council, assemblies, and meeting and greeting vips. 
Schools are welcome to book a session for their school leaders or for those students who are applying for school leadership roles. 
I thought that the session was extremely useful for my future job interviews, speeches etc. The session was engaging and I learnt a lot of great skills that I can use for years to come
Thank you Annabelle for coming to our school and teaching us about how to be a better public speakers. It was great fun!
Annabelle's sessions were really helpful, she taught us how to be more confident in public speaking and gave us tips that we can use immediately in our role as School Captains. I am glad that I had the opportunity to work with Annabelle. Larni
I thoroughly enjoyed both sessions with Annabelle Homer. During the sessions I found myself getting out of my comfort zone, which was challenging but also a great experience. Both of the sessions have given me new knowledge about public speaking and delivering speeches, which I will definitely benefit from in the future.
Thanks Annabelle. I wanted to be a better public speaker and now I am. I feel more confident and know the tricks to project my voice.
Annabelle was very good at everything but most of all with her tip on how to be confident in what we speak about.
I thought that the session was extremely useful for my future job interviews, speeches etc. The session was engaging and I learnt a lot of great skills that I can use for years to come!
In the sessions with Annabelle the things that we did that I liked were the way she let us learn through games and how we could connect with her.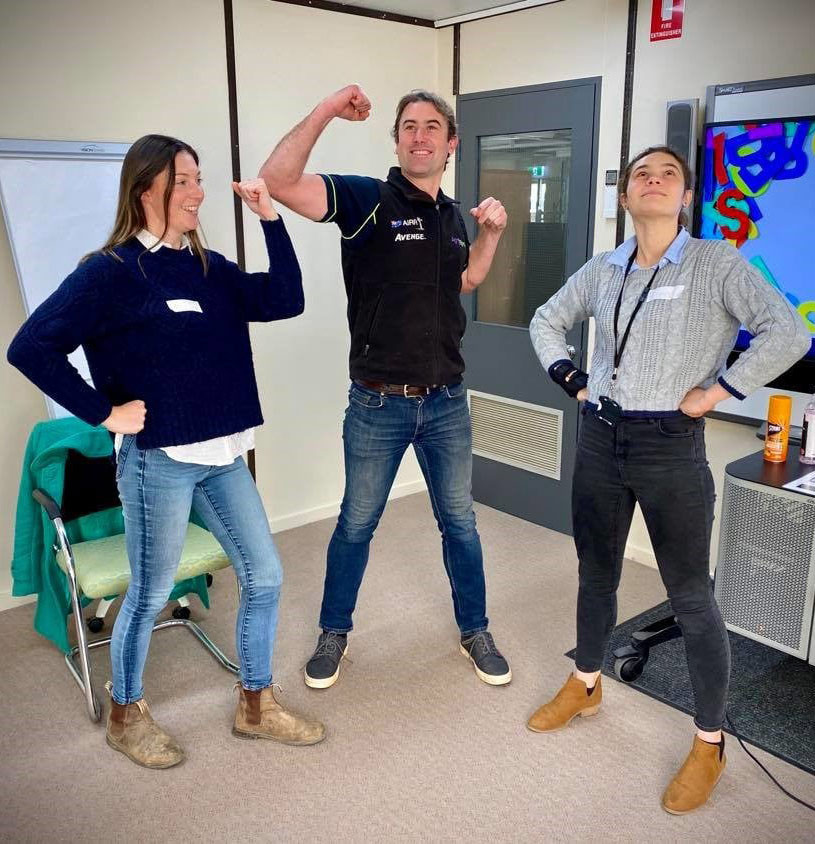 Looking to fine tune your next work pitch or conference presentation? You have the content but your delivery needs work? 
According to research, a great presentation is 7% content, 38% voice and 55% non-verbal communication. 
I offer personal and group sessions to help with your vocal and non-verbal delivery, team building and personal development. These sessions are high energy and fun and will throw you out of your comfort zone – but in a good way!! 
Just passing on a big thank you on behalf of Hart Field-Site Group Inc. We really enjoyed our workshop and while it was challenging (in a good way) we've come away with some great tips and some new-found confidence. Thanks for making it a safe and relaxed place. We definitely recommend VOICE IT
The student leaders at Jamestown Community School were so lucky to work with Annabelle Homer. The sessions were very worthwhile and enjoyable!
The UNFS ( Upper North Farming Systems) staff stepped out of the office and out of our comfort zones with a public speaking workshop by Voice it. Annabelle was a great teacher and shared some great tips & tricks. We can't wait to test them out at our next event.
I loved my mentoring session with Annabelle. The session was fun, insightful and educational. She was amazing!
Tom attended speech lessons with Annabelle and Voice it to gain confidence when presenting to school classes, talking to adults, and to learn skills he can use later in life at job interviews.
When we were at school, we did not get the opportunities to gain these skills so we decided it would benefit Tom and signed him up but he was not so sure.
Annabelle was able to meet with Tom during school lunchtime, which made an already hectic after school routine easier.
Once Tom had written his "Year 9 Rite Journey presentation" Annabelle worked with him and he learned a variety of techniques including how to structure a speech, how to project his voice, and how to sound compelling. They worked together to articulate and improve his ability to deliver the speech.
When we attended Tom's Rite Journey presentation the improvements in eye contact and confidence gained from the Voice it lessons were clearly evident.
On completing the lessons Tom then realised the benefits of attending the lessons and how they had assisted him in his preparation and delivery of his presentation.
We would recommend Voice it lessons for anyone who wants to develop their presentation skills and gain confidence in public speaking
Natasha Quinton, Tom's mum, Clare High School

Due to social media, more content is being shared via audio and video platforms than ever before. In 2020, 68 million people listened to podcasts every week in America alone and there are no signs of it slowing down.
Podcasts are great outlets to entertain and engage listeners and they also build brand affinity. There are millions of podcasters out there that are self-taught. Make sure, if you start a podcast, you do it well! Voice it can give you the basic skills to put a podcast together. I can help with your delivery, your interview style and the equipment you need to record and edit. 
I'm also available to present and produce your podcasts for your business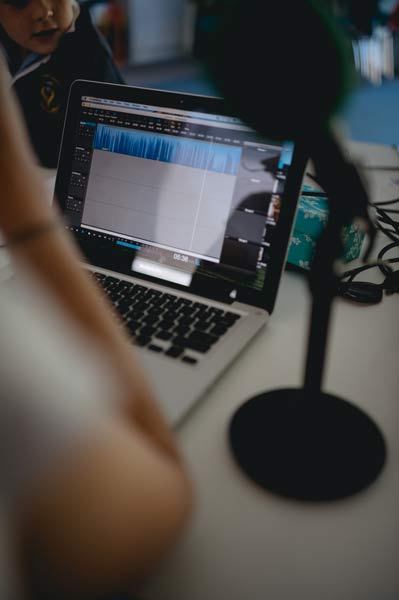 Find the latest Voice it podcasts here
PUBLIC SPEAKING COMPETITIONS
Public speaking competitions are a great opportunity for students to put their skills to the test and fly the SA flag on the national stage. 
Lions Youth of the Year  
This is a great opportunity for 15-19 year olds to participate in interview and public speaking events. The national winner receives $5000!
Rostrum Voice of Youth
Open to 11-18 year olds
Legacy Junior Public Speaking Competition
Open to 12-14 year olds
Voice SA
Open to Year 7-10. It's more than a public speaking competition. Participants need to propose solutions to pressing global issues that matter to them, and answer questions to defend the feasibility of their solution.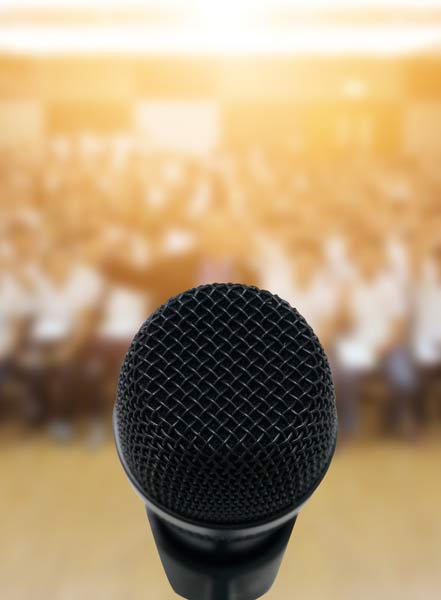 No matter what path we take in life, at some point, we will have to do a job interview. Preparation and practice is imperative.You may have the qualifications to suit your ideal job, but if you can't articulate and speak with confidence, you may miss out.
We will work on vocal and non-verbal communication skills, (eye contact is so important!), how to answer questions succinctly and clearly, but also learn to ask the right questions to show you're genuinely interested in this job.
These sessions will be fun and dynamic involving impromptu work, mock interviews and how to sell your self without going 'over the top'.